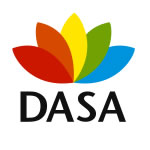 NYSED has approved GST BOCES to offer the Dignity for All Students Act (DASA) Workshop. This six-hour workshop is mandated by NYSED for all certification applicants as of 1/1/14. This workshop fulfills the harassment, bullying, and discrimination prevention and intervention training required for certification/licensure under the Dignity for All Students Act (The Dignity Act).


Registration fee: $70 payable by credit card only. Registered participants will be notified of cancellations via email. Registration is limited to 40 people per session.
Pre-registration & pre-payment is required.